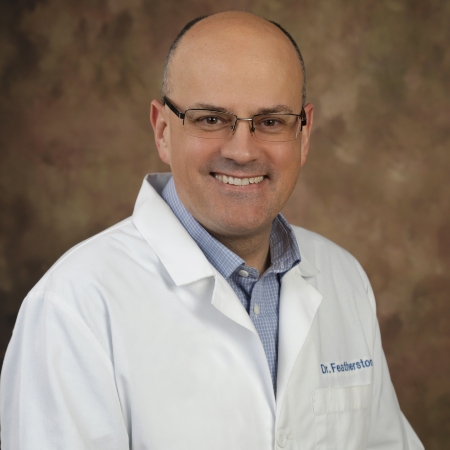 No matter your age or stage of life, annual physical exams are essential to your ongoing health. If you don't see a doctor regularly, this is a good time to start establishing a baseline with your health care provider. 'The more we know about you, the better we are able to tailor treatments best for you' said Dr. Sam Featherston with Meadows Physicians Adult Primary Care.
Assessing your overall health
Depending on your risk factors, age, lifestyle, and family history, your physician may order a variety of blood tests and other screenings during your annual physical exam. "There are a variety of tests that can be performed to help determine if there are any underlying conditions such as heart disease or diabetes," said Dr. Featherston. Based on your test results, your doctor may recommend changes to your daily routines or food intake.
Updating your vaccinations
Vaccines aren't just for kids. Depending on your age and gender, you may need a booster or vaccine to help protect you from preventable illnesses such as the flu and pneumonia. Flu shots are common and recommended every year. Human Papilloma Virus vaccines are typically given to teenage boys and girls but can be taken by adults as old as 45, and everyone should receive a Tetanus booster every 10 years.
Review your prescriptions and medications
Your doctor will review your current medications and determine if they are still needed. If you are taking multiple prescriptions, a visit can make sure they don't interact with each other negatively or have unexpected side effects. According to Dr. Featherston, "It's important to review all medications with your health care provider. Unneeded medications may be discontinued and harmful interactions can be averted. Often modifications in lifestyle or dietary changes can reduce the need for medications several common conditions such as high cholesterol or blood pressure."
Making a lifestyle change
Based on your goals and a thorough health screening, an expert can recommend different options to help ensure lasting changes. "Recognizing that change is necessary is an important first step. Other steps you can take to reduce health risk are reducing your stress levels, eating balanced meals, and exercising more often," said Dr. Featherston. "Smoking cessation is the most important thing, however. If you're a smoker, then realize that you need to quit. Your doctor should be able to help you once you're ready."