Contact Us
For more information about our program, please contact Joanne Warman, program coordinator, at (912) 350-8837.
How to Apply
ERAS: 1201211095
NRMP: 1201211095
Welcome from our Program Director
We're glad you are interested in Memorial Health University Medical Center's (MHUMC's) Family Medicine Residency program. We hope that you'll find your experience at MHUMC to be enriching and positive.
Mission Statement
The Memorial Health University Medical Center Family Medicine Residency Program's mission is to develop the next generation of physicians and physician leaders. As a part of HCA Healthcare, we are driven by a single mission: Above all else, we are committed to the care and improvement of human life.
This program is designed to offer residents a rewarding, educational environment where residents are provided individualized learning opportunities by faculty and staff who support and sustain one another throughout quality care delivery. Our faculty are committed to ensuring the residents' clinical experience and educational needs are fulfilled while expanding residents' perspectives to be inclusive of cultures, values, and ideals.
Program Overview
Our Family Medicine Residency Program is a networked program that strives to develop well-rounded family doctors. We consider ourselves networked instead of "opposed," because of the unique, collaborative relationship that we share with the other residency programs at Memorial Health University Medical Center.
Our goal is for residents to practice broad-spectrum family medicine in any community, especially in underserved or low-resource areas. Our graduates have chosen careers at health departments, as outpatient providers in private practice, and as hospitalists who practice in ICUs. Our residents have also done fellowships in sports medicine, geriatrics, global health, and emergency medicine.
The specialists in our program have developed a broad-spectrum family medicine experience for our residents. We have family medicine attending physicians who practice obstetrics, and one who has a CAQ in sports medicine. As the clinical experiences of our resident physicians expand, our department chair has made it a priority to expand the resources available to them.
These experiences have been supplemented by a redesign of our residency education series, which now includes longitudinal didactic sessions on behavioral health, health disparities, sports medicine, point-of-care ultrasound (including musculoskeletal ultrasound), procedures, and evidence-based medicine/critical appraisal of medical literature.
The Memorial Health University Physicians Family Care has been designated a Level 3 patient-centered medical home by the National Committee for Quality Assurance since 2012. We were one of the earliest adopters of the patient-centered medical home concept in Georgia. As a result, our residents are trained and constantly practice in an environment that prepares them for the healthcare practice conditions they will see when they graduate.
Our residents and students can experience the full spectrum of care, including morning rounds, busy days in the office, and unpredictable late-night calls to labor and delivery. Our group practice makes all of this possible within the framework of a viable lifestyle that allows you to enjoy living in the city of Savannah.
Memorial Health University Medical Center has an affiliation with Mercer University School of Medicine and has been the home of Mercer's Savannah campus since 2007. Our entire faculty holds academic appointments in the Mercer University School of Medicine and we have a constant presence of medical students who work with us on both inpatient and outpatient medical care.
Get to Know the Team
Robert Pallay, MD
Program Director
---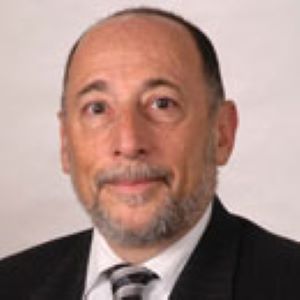 Program Details
Research and Scholarship
Scholarly activity is an integral part of resident education and an ACGME requirement for family medicine residency graduation. At Memorial Health University Medical Center, we offer a diverse array of scholarly activities for our residents.
We want our residents to graduate with the appreciation, knowledge, and skills needed to critique and generate scholarly activity for family medicine physicians in the United States.
To accomplish this goal, we have developed a curriculum in which residents have dedicated rotation time each year to work on scholarly activity. Residents receive instruction and time each year to work on publications for FPIN HelpDesk Answers, book chapters, or review articles.
Residents are required to complete an Institutional Review Board-approved original research project on a topic of their interest and they work together on a performance improvement project to be presented at Memorial Research Day in the spring of the second year.
Senior residents organize a monthly journal club to teach all residents how to appraise medical literature.
Residents also have the opportunity to participate as sub principal investigators on projects led by faculty including a sickle cell project and an HIV project.
Community Engagement
The family medicine residents and physicians at Memorial Health University Medical Center are actively involved in programs that support community wellness. We believe it is our responsibility to encourage healthy habits both in and out of the clinic.
Moms and Minis Clinic
Moms and their children are seen for prenatal and postnatal care, well-baby and well-child checkups, breastfeeding support, and more.
Rocking Chair Project
Our residents participate in the Rocking Chair Project to help at-risk mothers. We provide free glider rocking chairs to eligible patients. Studies have shown that the act of rocking an infant promotes brain development and helps mothers recover more quickly after childbirth. Residents identify patients, deliver the chairs, and explain the benefits of rocking a baby to new families.
Curriculum and Rotation Schedule
Our expertly crafted programs are designed to provide resident physicians with all the experiences and training necessary for professional success.
Frequently Asked Questions about our Internal Medicine Residency Program