Top-quality emergency services in Savannah
Memorial Health is the only Level 1 trauma center in southeast Georgia. This means our emergency room (ER) staff provides the highest level of emergency care.
If your or someone you know is experiencing a medical emergency, call 911 immediately.
ER features
The renovated ER at our hospital provides patients and their family members access to a range of services and amenities during their ER visit, such as:
3 additional rooms in the Level 1 Trauma Center
74 private treatment rooms
Access to electronic medical records through the MyChart portal
Highly trained emergency care staff available 24/7, including:

Emergency physicians
Nurses
Specialty physicians
Trauma surgeons

Large, comfortable waiting areas
Dedicated pediatric ER
The Children's ER at is located within the Memorial Health Dwaine and Cynthia Willett Children's Hospital of Savannah. The children's ER team includes pediatric emergency physicians, pediatric nurses and respiratory therapists. No matter the type of care your child needs, we are here to help.
Our staff is trained to handle all types of pediatric emergencies, including cuts, broken bones, asthma attacks, seizures and household injuries. If your child requires continued care or is admitted to our children's hospital, you can rest assured that we offer the pediatric services needed for your child to heal.
If you have questions about our pediatric ER, please call us at (912) 350-PEDS (7337).
Trauma Center
Our trauma center is one of only five Level 1 Trauma Centers in the entire state of Georgia. This designation means our team provides the highest level of emergency care. We serve 28 counties throughout Georgia and South Carolina.
In compliance with American Trauma Society standards, our trauma center offers:
A comprehensive quality assessment program
An organized teaching and research effort toward new innovations in trauma care
A program for substance abuse screening and patient intervention
Continuing education for members of the trauma team
General surgeons available in-house 24 hours a day
Leadership in prevention and education of traumatic injuries in the community
Prompt availability of specialty medical services
Referral resources for communities in nearby regions
Emergency stroke treatment
A stroke is a serious medical condition that requires prompt emergency treatment and medical intervention. The emergency physicians in our ER are experts at identifying and treating strokes as soon as possible. The emergency specialists and neurologists at our hospital work together to provide life-saving stroke care.
Recognition
---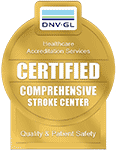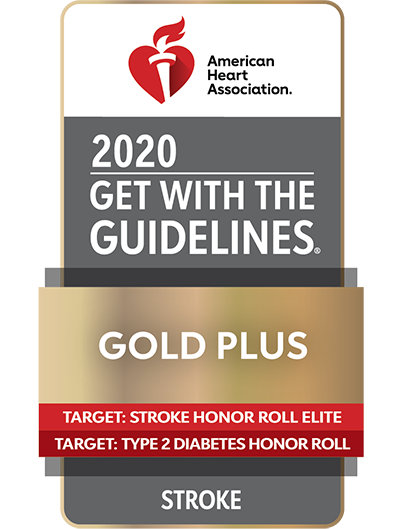 Memorial Health is accredited by DNV-GL Healthcare as a Certified Comprehensive Stroke Center. Additionally, we earned the American Heart Association/American Stroke Association's (AHA) Get With The Guidelines(R) Stroke Gold Plus Quality Achievement Award.
Emergency care locations
Retrieving location data...
News