Neurologists in Savannah, Georgia
The Memorial Health Neurosurgery Center in Savannah offers a wide range of surgical treatments for conditions affecting the brain, skull, spine and spinal cord. Neurosurgery procedures are performed in one of our numerous surgical suites located at the hospital.
As a Certified Comprehensive Stroke Center and Level 1 Trauma Center, our staff is always prepared to treat patients coming to the hospital with a neurological condition or injury. Part of being a Level 1 Trauma Center means a neurosurgeon and trauma operating room are available 24/7, 365 days a year.
To learn more about our neurological services, please call (912) 350-2646 or email the neurosurgery department.
Neurological conditions we treat
The neurosurgeons at our hospital specialize in diagnosing and treating:
Aneurysms
Arteriovenous malformations (AVMs)
Brain tumors
Brain swelling
Carotid artery disease
Cerebrospinal fluid buildup
Congenital (present from birth) brain and spine conditions
Hematomas
Infections
Skull fractures
Spinal cord injuries
Spinal deformities
Spinal tumors
Spine fractures
Stroke
Traumatic brain injuries
Expert stroke care
When a stroke occurs, medical treatment is needed as soon as possible. The team of emergency physicians in our emergency room (ER) are available 24/7 to quickly diagnose patients with stroke symptoms and begin treatment. Our care doesn't end after treatment, we continue to monitor patients in our intensive care unit (ICU) during initial recovery and have a dedicated stroke recovery program. Remember, if you suspect someone is experiencing a stroke, call 911 immediately.
Recognition
---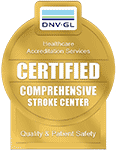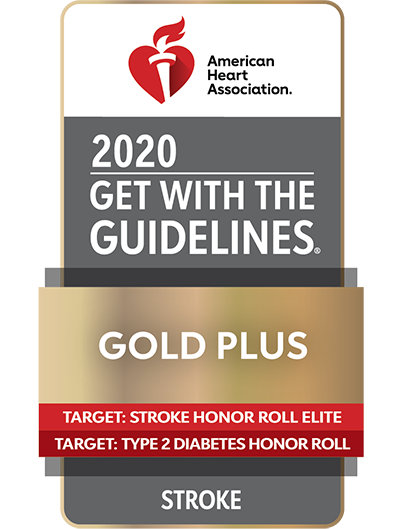 Memorial Health is accredited by DNV-GL Healthcare as a Certified Comprehensive Stroke Center. Additionally we earned the American Heart Association/American Stroke Association's (AHA) Get With The Guidelines® Stroke Gold Plus Quality Achievement Award.
Types of neurosurgery
Neurosurgery is the surgical specialty that focuses on treating conditions and injuries affecting the brain and nervous system. The neurosurgeons on our team perform many different types of surgery, including:
Brain tumor surgery—Defined as an abnormal growth of cells beginning in the brain, brain tumors can happen at any stage in life. There are many types of brain tumors and the type is dependent upon which cells have become abnormal. Sometimes, surgery is needed to treat a brain tumor.
Craniotomy—This procedure involves surgically removing a section of skull to gain access to the brain. The bone is replaced at the end of surgery. Craniotomies are performed to treat brain tumors, hematomas, aneurysms, skull fractures, brain swelling and infections.
Endovascular neurosurgery—This procedure treats problems occurring inside the blood vessels. Endovascular procedures are considered less invasive and may be used to treat aneurysms, AVMs, carotid artery disease and stroke.
Pediatric neurosurgery—These procedures treat brain and spine conditions in children, including tumors, congenital malformations and head injuries.
Spine surgery— Surgery on the spinal column is used to correct injuries and deformities. Spine surgeons perform multiple procedures, including spinal fusions, discectomies, laminectomies and disc replacements.
Trauma surgery—If a neurological injury occurs, such as a traumatic brain injury (TBI), trauma surgery may be performed.
Ventricular shunt—This procedure allows a surgeon to implant a device, called a shunt, to relieve pressure on the brain caused by an excess of cerebrospinal fluid. Cerebrospinal fluid may build up because of overproduction, poor absorption into the blood vessels or blockages that prevent the fluid from flowing throughout the brain.
Spine services
Spine surgery is a type of neurosurgery that addresses the nerves in the neck and back. Spine surgeons perform a variety of procedures. Our spine services also include non-surgical care in order to treat patients with all types of spinal conditions.
Pediatric neurosurgery
As part of our full-service pediatric care, we specialize in neurosurgical care for kids. Pediatric patients receive care from a multidisciplinary team that is trained to provide a seamless continuum of care from surgery to recovery.
Neurosurgery team
The compassionate neurosurgical team guides patients through the surgical process and is available to answer any questions. Patients and their loved ones are encouraged to be involved throughout the care process. The team is committed to providing the best possible outcomes and may include specialists, such as:
Case managers
Dedicated operating room (OR) nurses
Emergency neurological life support (ENLS) certified nurses
Fellowship-trained neurosurgeons
Occupational therapists
Pediatric neurosurgeon
Pharmacists
Physical therapists
Technicians
Neurosurgery patient information
When arriving at Memorial Health for your neurosurgical procedure, you can park for free in one of the on-site parking decks or designated patient spaces. You will be prepped for surgery in the pre-surgical area. The surgery will take place in one of our leading-edge surgical suites. Following the procedure, you will rest and recover in the post-anesthesia care unit.
A responsible adult must wait on-site during your procedure. While waiting, guests are invited to visit our coffee shop, café, sandwich shop or gift shop.
Please remember that smoking is not permitted anywhere on the hospital campus, regardless if you are inside or outside.
Recovering from traumatic brain injury
As part of our hospital's outpatient rehabilitation services, we offer dedicated care for patients recovering after a traumatic brain injury. Rehabilitation services may include multidisciplinary treatment to address medical, physical, psychological and cognitive needs; education and training to meet family needs; and recommendations for home and work area modifications.
A patient's individual brain injury treatment program may consist of:
Biofeedback
Bowel and bladder training
Communication, memory and problem-solving training
Family conferences, involvement and counseling
Home assessments to recommend equipment, ramp and railing needs
Home exercise program
Occupational therapy
Psychological and neurological evaluations and counseling
Recreational therapy
Referral to driving evaluation and re-training
Referral to vocational services
Serial casting to increase range of motion
Strengthening and conditioning exercises in the pool
Therapies for improving strength, endurance, mobility, ambulation and activities of daily living
Treatment of swallowing disorders
Neurological care locations
Retrieving location data...